Digital platform for senior citizens
How might we provide advice to senior citizens, stand out from competition and achieve commercial success?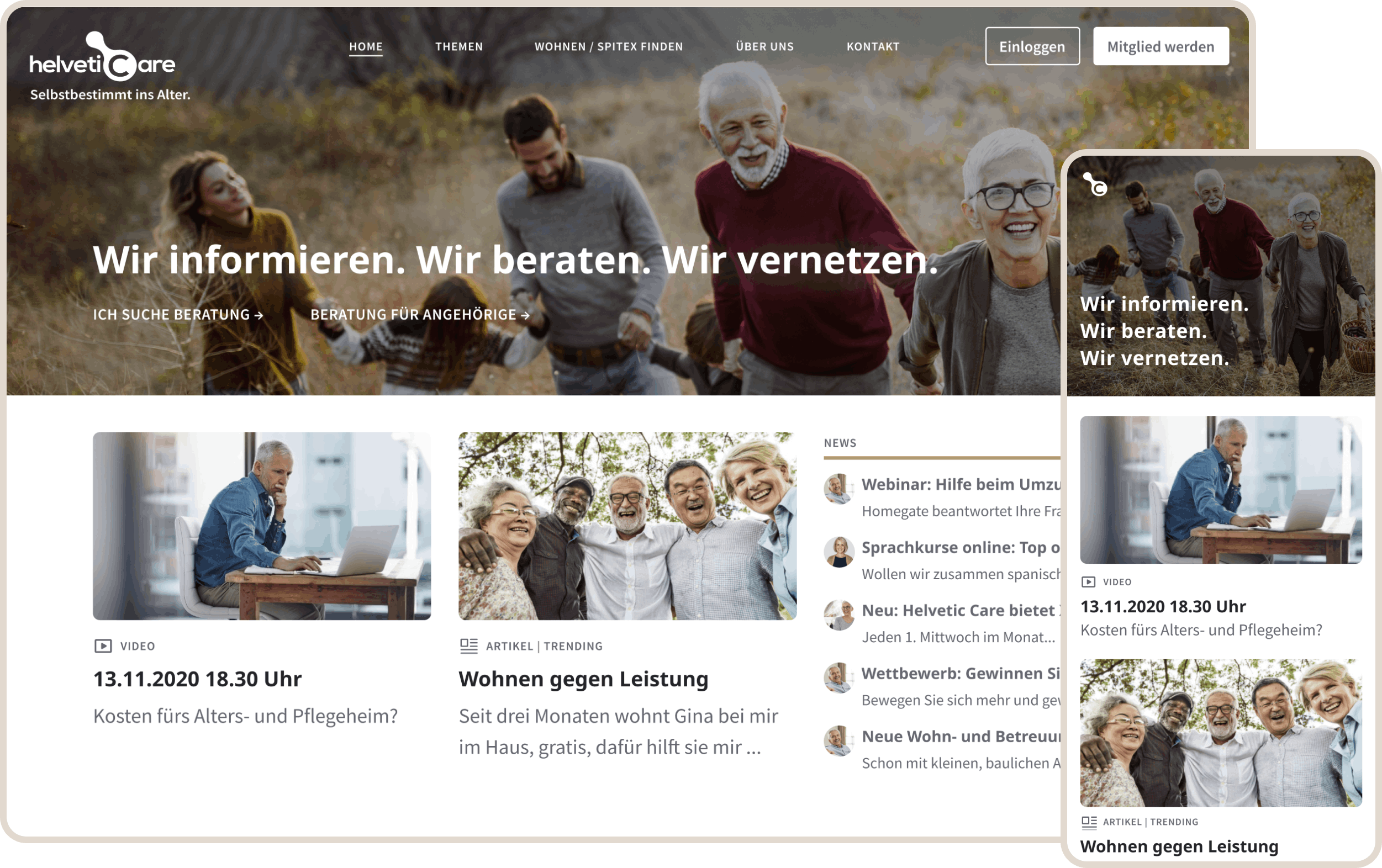 challenges
After thorough research we decided to pivot the product, which had an impact on the business model, and we needed to adjust the business case. Working together with the stakeholders let us define a product for people that would also be profitable.
solution
The users of Helvetic Care are older people, their relatives and their circle of friends. As a digital platform, Helvetic Care offers orientation, advice, exciting and entertaining information. It creates a community that connects users with each other and also with excellent offers from different partners.
tools: figma
timeline: 3 weeks
key learnings
Through research we learned that the core needs of older people are hardly any different from those of younger people and that seniors are more fluent in using the internet than we originally thought, which reshaped our thinking about the platform.
While working closely with stakeholders, my biggest learning was having to find a balance between user needs and business goals, and to speak the business language to appeal to stakeholders. I was excited about how design and business influence each other.
my contribution
I was the only designer in the team, working closely with stakeholders, participating in the design sprint, developing mockups, prototypes and handing over to the development team.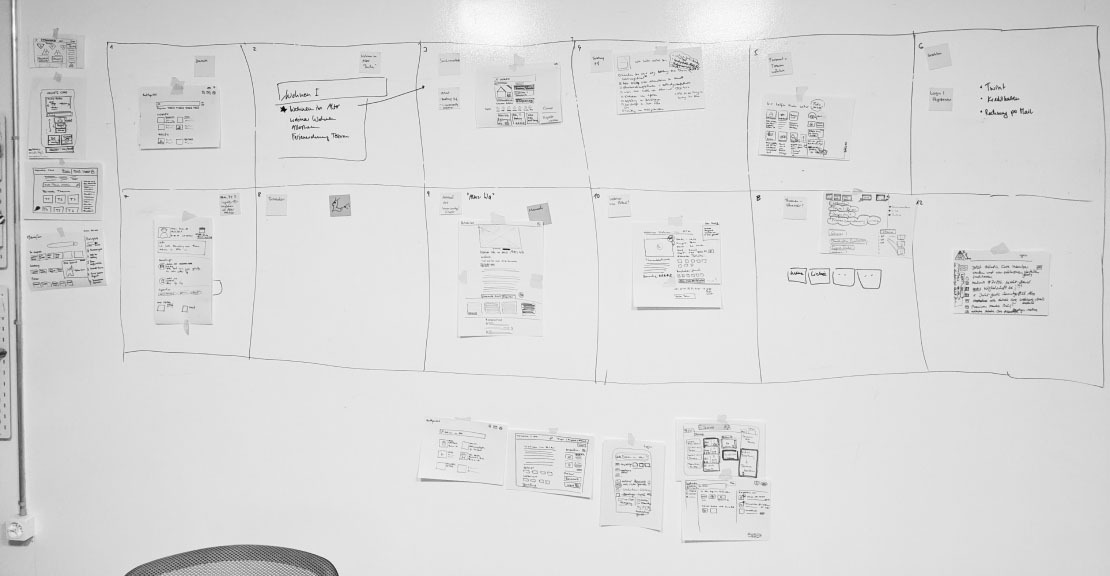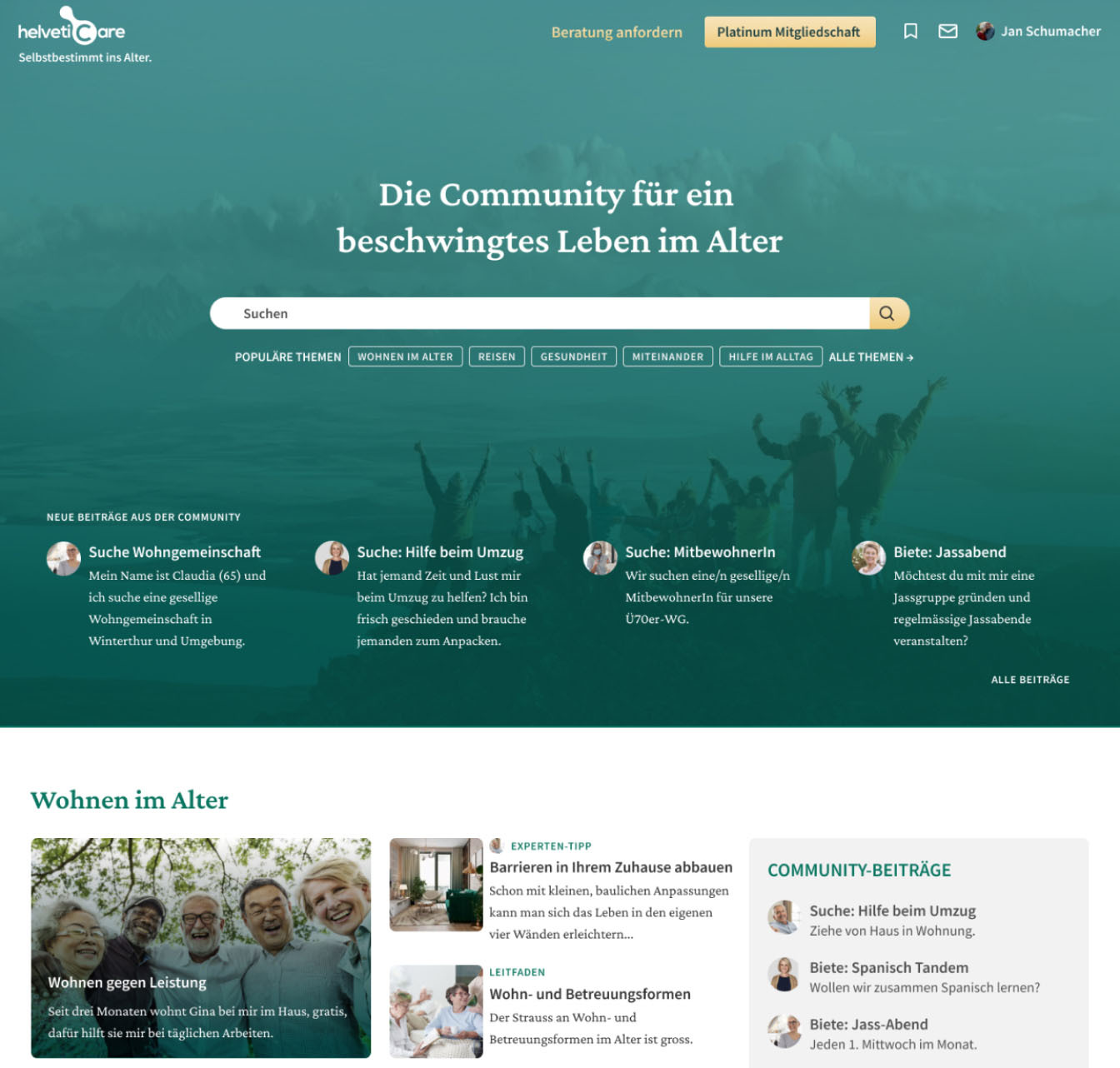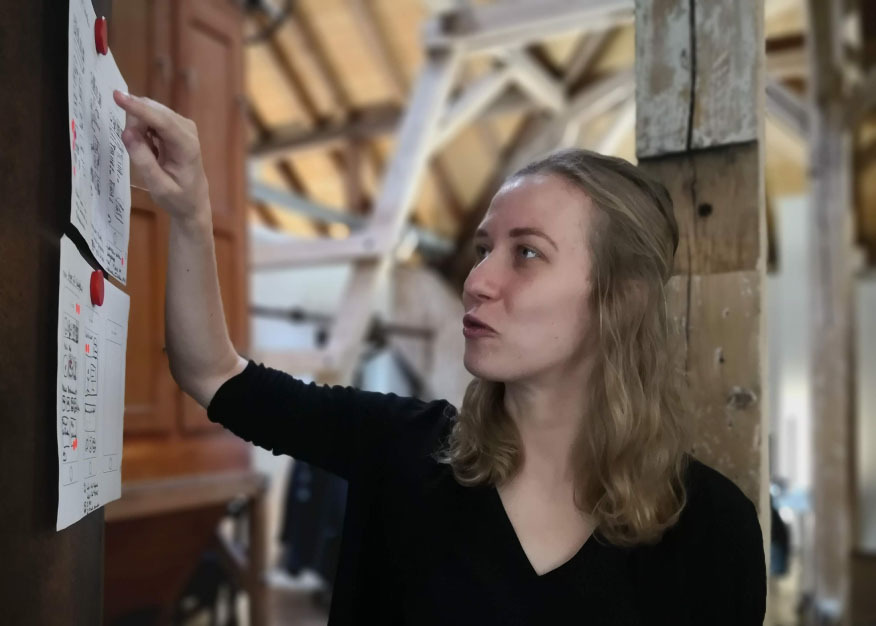 the process
User and desk research exploring needs of senior citizens
Design Sprint (workshop with the customer, developing prototypes and user testing)
Adjusting business case for Helvetic Care
Defining the MVP
Adjusting the prototype, including feedback from user testing and adjustments from the business case
Handover to developer team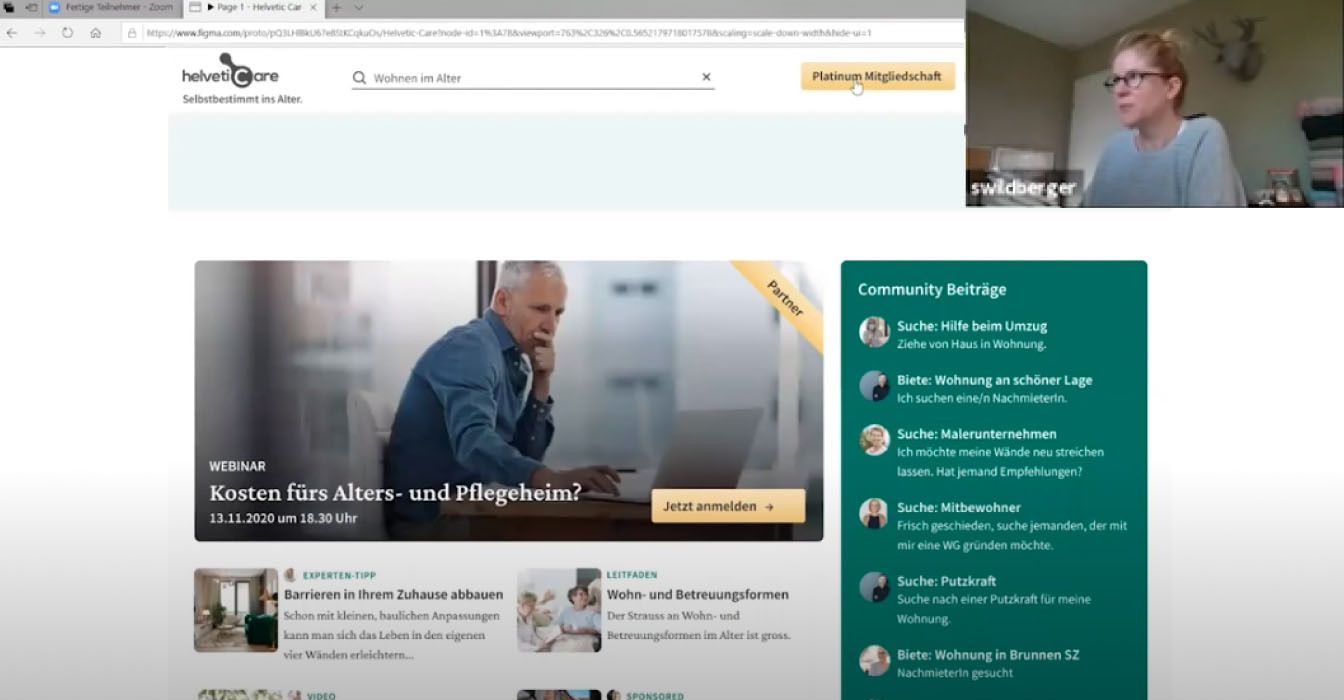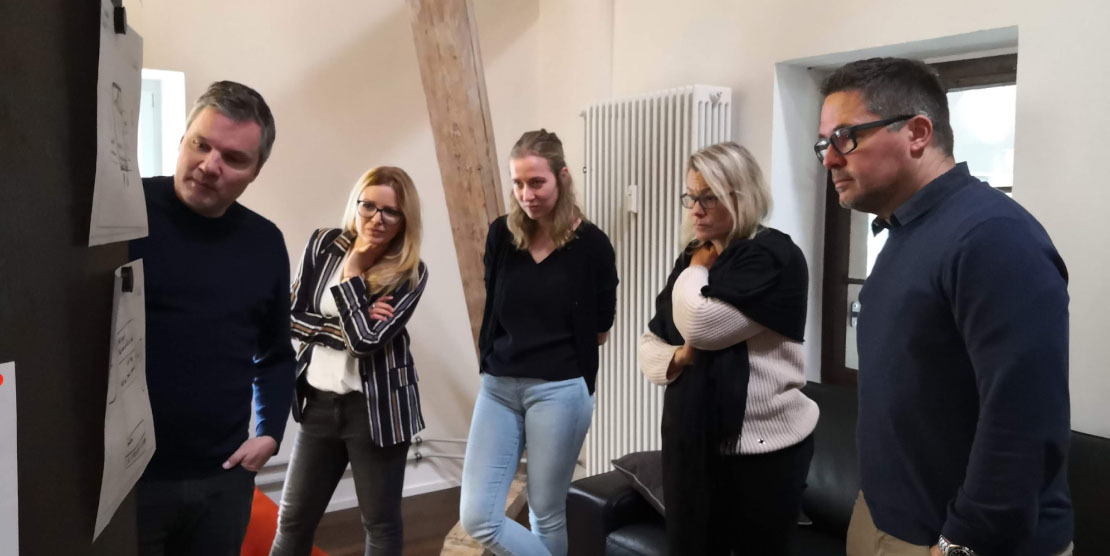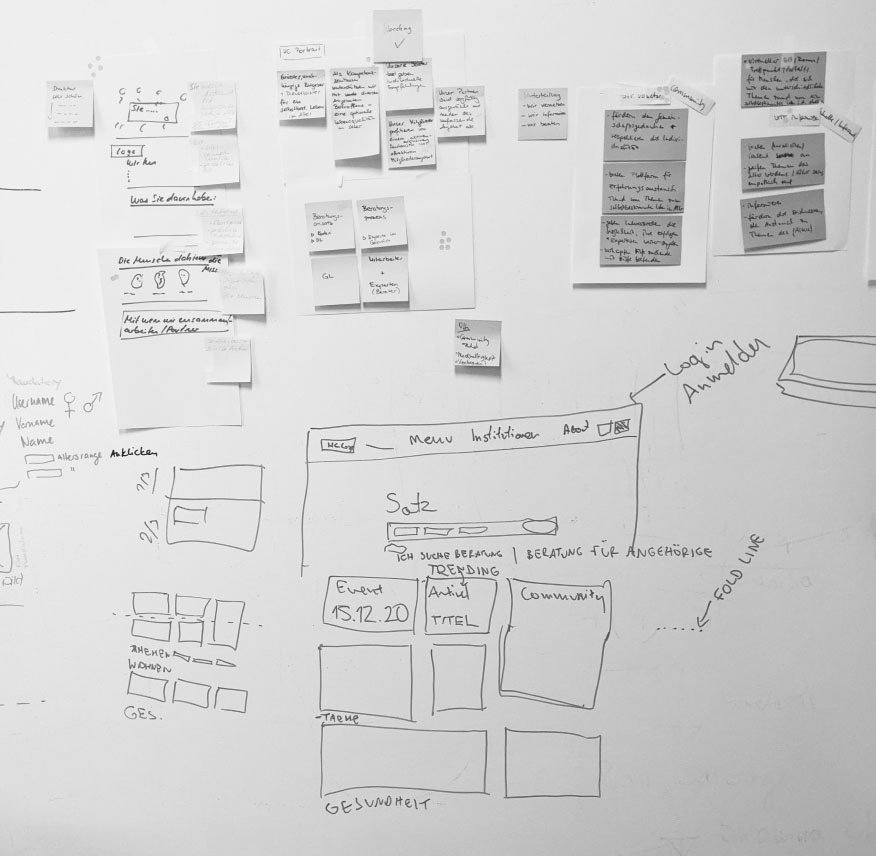 the result